Klyster is on vacation! We will not be accepting new orders until November 15, 2010. We are putting the finishing touches on our new production and testing facilities, and we'll be back soon with new ideas for new products, and as always our renowned quality, customer service, and attention to detail.
---
Klyster is the world's leading manufacturer of machined enema nozzles, shower nozzles, butt plugs and dildos.
Our standard line of products is unequalled anywhere, and if you don't see exactly what you're looking for we can design it for you.
We do a huge variety of styles in all sorts of materials, but our specialty is satin-finished aluminum.
This metal is beautiful, durable, light enough for comfortable wear yet heavy enough for a very solid feel, and has absolutely amazing heat transfer capabilities!
Products in the Online Catalog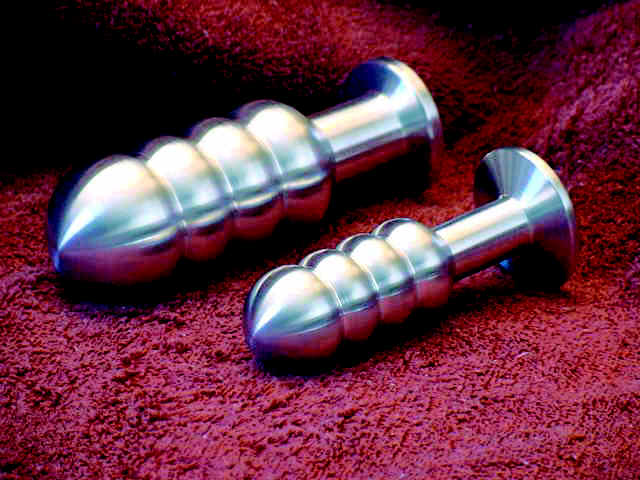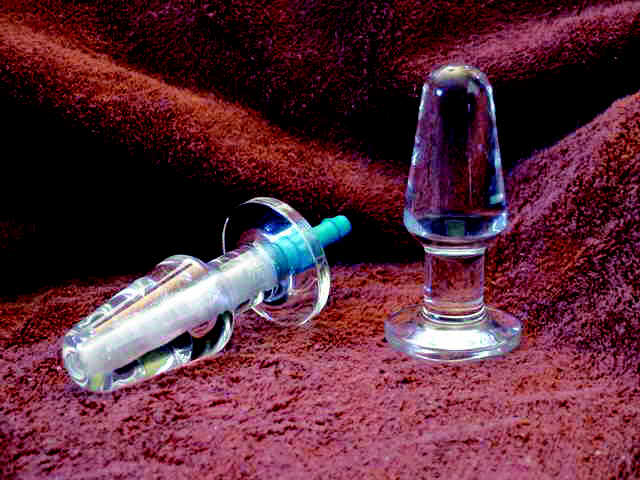 How our products are fabricated
Wholesale Accounts
We offer wholesale pricing to qualified resellers. We offer a wide variety of products, including some styles that are not available from us at retail, and generous ordering and payment terms. We also offer specialized services including custom product design and manufacturing to really set your company's offerings apart. If you are a reseller, please contact our wholesale department for information on pricing and terms.
Custom Designs & Quotes
If you're interested in custom designs, please feel free to contact us for a free, no-obligation quote.
Our products are the highest quality available anywhere at any price! We start with aerospace-grade materials such as 6061-T6 aluminum alloy, and machine them using both CNC (computer controlled) and manual equipment. Both of these processes produce tolerances that are measured in millionths of an inch - our CNC works to plus or minus 200 millionths, and our manual equipment can hit plus or minus 50 millionths! We do the final finishing work by hand, because this is the best way to achieve the beautiful, smooth finish that we'r e known for. We're very proud of the reputation we've earned for quality products, and we put this quality into every piece we make. This attention to detail has made us the recognized leader in precision machined items.
Klyster's Satisfaction Guarantee
If you are not completely satisfied for any reason whatsoever, we will at your option either fix the problem or refund your entire purchase price at any time within 60 days of purchase. It's as simple as that! We won't make you jump through hoops or pay outrageous restocking fees. Our goal is 100% customer satisfaction, and anything less is unacceptable to us. Lots of people talk big about quality, but we back up our talk with an ironclad guarantee!
Our Privacy Policy
At Klyster we take your privacy very seriously. We ship with the utmost discretion. All of our products are shipped in plain packages, so your mail carrier and neighbors will have no reason to suspect what's inside. You can also rest assured that you won't receive a bunch of unwanted ads or junk mail. We don't send out unsolicited information, and your name will never be sold or given to anyone. The products you choose to buy are not anybody else's business, and we will help to make sure it stays that way!
Klyster's Partners
We love Steelwerks! They make the most exquisite custom creations in stainless steel and titanium. From Prince's Wands and piercing jewelry to chastity gear, cock rings and fine jewelry, too, SteelwerksExtreme.com has for 13 years wowed people around the globe with their innovative designs and craftsmanship. Please visit their beautiful web shop and gallery. Check out their other online outlets, http://www.Steelwerks.ca (fine jewelry) and http://www.thechastitycage.com.